Floral & bee reusable travel cup 450ml
10% OFF your first order when you subscribe to our newsletter
Go plastic free with one of our amazing bamboofibre and PLA travel cups! Designed without any melamine these cups are 100% biodegradable. We've even replaced the silicone band around the middle with a cork one. The lid is also made from bamboo and PLA. PLA is also known as polylactic acid and is derived from plant based materials. Ideal for hot or cold drinks on the go, this stylish lightweight bamboo mug is perfect for popping in your bag when you leave the house.
Eden Project Products
Our products are a bit like the Eden Project itself: beautiful, educational, inspiring – painting the bigger picture, helping make a difference where we can.
Get to know us
About Eden Project
The Eden Project is a global movement working with nature to respond to the planetary emergency. We respect the natural world and demonstrate that people are part of ‒ not apart from ‒ nature. We protect wild places and enable them to thrive. We repair damaged spaces that need to be fixed.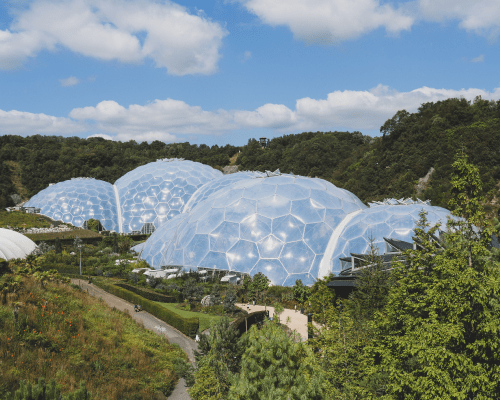 Membership Benefits
Be part of something special by becoming a Member.
Share great days out with unlimited free entry to Eden Project Cornwall for you and a family guest and save with our exclusive discounts and offers, all while supporting our charitable work.